What is Where the Wild Things Were?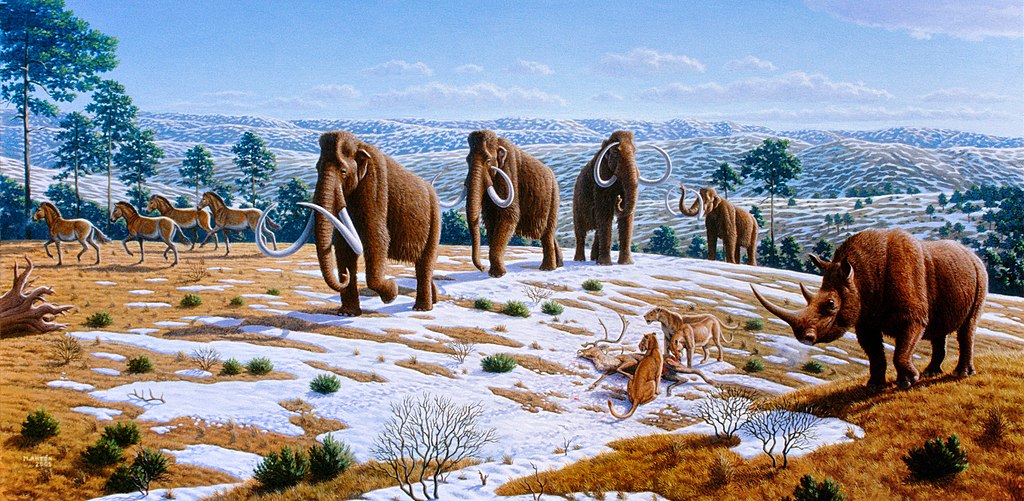 Where the Wild Things Were (WTWTW) is an online, interactive, and accessible atlas of animal losses from the Pleistocene to today. It highlights how over half of all large animals have become extinct over only the past 50 thousand years through ArcGIS StoryMaps about select animals. These StoryMaps have been curated with points of interest, range maps, and multimedia information to document and connect past and ongoing animal losses. The list of animals currently includes US woolly mammoths (Mammuthus primigenius), saber-toothed cats (Smilodon fatalis), jaguars (Panthera onca) and more.

Dive into the collection, or browse each story individually:
Although modern animal loss is a well-known problem, it is arguably part of a broader trend that links Pleistocene extinctions through to today. By exploring these trends, WTWTW showcases how well-known animals could formerly be found in well-known locations at interesting points in history. This includes information from paleontology and neontology databases, media from Creative Commons sources, and insights from scientific articles.
This project strives to link the Pleistocene world with the present to promote paleontology literacy and conservation engagement.
For questions, contact us at wtwtw.ucmp@gmail.com.
More information