Vaginulinopsis saundersi var. panamaensis(46411)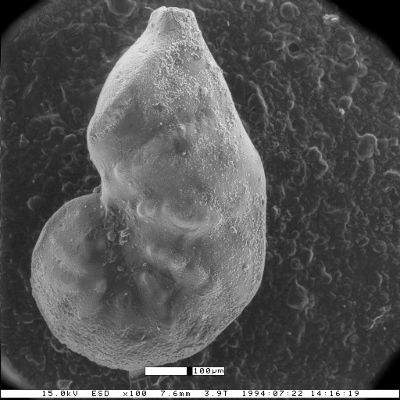 SPECIMEN DATA:

   TYPE NO     UCMP 46411
   TAXON GROUP foraminifera, benthic
   FAMILY      Lagenidae
   GENUS       Vaginulinopsis
   SPECIES     saundersi
   SUBSPECIES  panamaensis var.
   ORIG.AUTHOR Blacut and Kleinpell
   TAXON MOD.
   STATUS      holotype

CITATION DATA:

   AUTHOR      Blacut, G.
   AUTHORS     Kleinpell, R.M.
   DATE        1969/  /
   TITLE       A stratigraphic sequence of benthonic smaller 
               foraminifera from the La Boca Formation, Panama Canal 
               Zone
   PUBLICATION Contrib. Cushman Foundation for Foraminiferal Research
   VOLUME      20
   PAGES       1-22
   ILLUST      Pl.1,Fig.9
   ORIG. NO    UCMP 46411
   CITED NO    UCMP 46411

LOCALITY DATA:

   LOCALITY NO UCMP D 1605 
   CONT./OCEAN Caribbean
   COUNTRY     Panama
   STATE           
   COUNTY            
   SYSTEM     Cenozoic
   PERIOD     Neogene
   EPOCH      Early Miocene
   FORMATION  La Boca Fm.
---