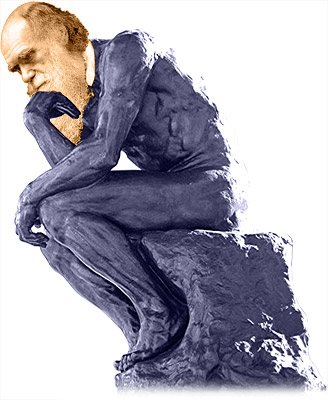 Sponsored by UCMP and the National Center for Science Education
Think Evolution: A summer institute for science educators
Calling all middle and high school science teachers!
Put on your evolution eyeglasses and your nature of science thinking cap and join us for a fun-filled four days of evolutionary explorations with biologists and educators from the University of California. The Think Evolution Summer Institute will combine lectures by prominent biologists with sessions focused on hands-on activities for the middle and high school classroom. Topics to include: tree-thinking; mechanisms and applications of evolution; molecular and human evolution; and the important role of developmental biology in generating new insights into evolution. Hear about the most recent developments in evolution and have an opportunity to explore how to integrate these topics into your curriculum. Follow up with biologists and participating educators at the Evo-Picnic to be held the following February.
Tuesday through Friday, August 11–14, 2009
UC Museum of Paleontology, Valley Life Sciences Building, UC Berkeley
9:00 am to 3:00 pm
$75.00 for four days (college credit available for additional cost); includes lots of free resources distributed to participating teachers plus morning and afternoon snacks.
Institute schedule
This course is being tailored to meet your needs, so the final agenda will not be developed until we have received all of your responses (see registration form). However the daily format will be as follows: